About us
Paradise Ware Inc.
In the past, the mammoth was hunted for food and clothing.
Such tasks were made possible by the cooperation of individuals combining their strengths and working together.
In the modern age, technology has advanced dramatically, but the world is still facing many grave problems, such as economic recession, poverty, intense corporate competition, and increasing concerns over welfare, environmental issues, international conflict and terrorism.
As with small scale issues, like organizing the next work function, or a wedding ceremony, the key to resolving these large scale issues is human cooperation.
We firmly believe in the power of human cooperation, to aid in the management of all things.
The guiding principle of all humankind, from the age of the mammoth, to the modern age of technology, is the determination of people and the spirit of cooperation.
Please try Mammoth Project and see what goals you can achieve with the power of the new world in your hands.
Tool
Mammoth Projectis a powerful tool enabling teams to completely share in the work of a project.
Perform even the most advanced project management with ease.
Knowledge and Experience
The success of a project depends not only on the right tools, but also on knowledge and experience.
We provide free advice by direct correspondence.
(Currently offered in Japanese only)
Community
We are operating the Mammoth Academy, a community working together to face emerging challenges by offering support and training to each other.
Lectures and study sessions are conducted regularly.
(Currently offered in Japan only)
What is our aim of "paradise"?
The challenge of bringing new value to the world is a lofty one, but we must continue on this path and face the many difficulties and obstacles that befall us with strict resolve.
Our CEO Masayoshi Hashimoto has over 18 years of experience in project management, having been involved in the success and failure of over 300 projects. He has witnessed many projects collapse due to failures of management, despite great ideas, talent, and ample budgets. He is well aware of the reality of such project failures, as are the other members of our team.
With this experience, we believe we can make the world a better place, by lessening the problems of project management if only by a small amount.
After over four years of development we are proud to offer the new project management tool: Mammoth Project.
Please try our software, and if it suits your goals, let us aid you in the success of your project.
A world where everyone can make their ideas a reality and create new value for all humankind.
This is our dream, our aim of "paradise".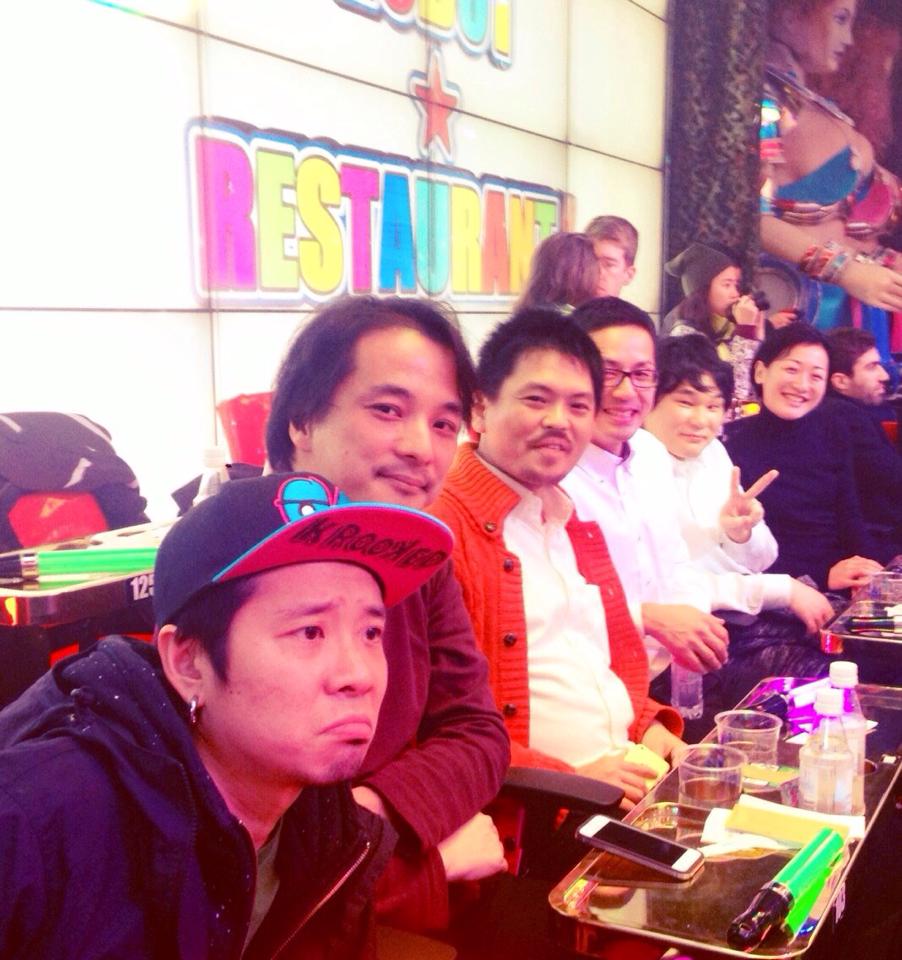 Our team
| | |
| --- | --- |
| 2011/10/27 | ParadiseWare Inc. established |
| 2012/04 | Free version "Mammoth TeamWork" development began |
| 2012/10/14 | Beta version of Mammoth Teamwork released |
| 2015/11 | Invested in by 4 VCs: Draper Nexus Ventures, Nippon Venture Capital Co., Ltd., SMBC Venture Capital Co., Ltd., Accord Ventures Inc., |
| 2015/12/14 | Official version of Mammoth Teamwork released |
| 2016/06/27 | Professional version "Mammoth Project" released |
| | |
| --- | --- |
| Company Name | Paradise Ware Inc. |
| Address | Nishi-Shinjuku, Shinjuku-ku, Tokyo, Japn 160-0023 |
| CEO | Hashimoto Masayoshi |
| Team | 1 Project/Product Manager, 4 Engineers, 1 Designer, 2 Financial Accountants, 1 Marketer |
| Contact | askmmth@paradiseware.net |